Eot Cranes
---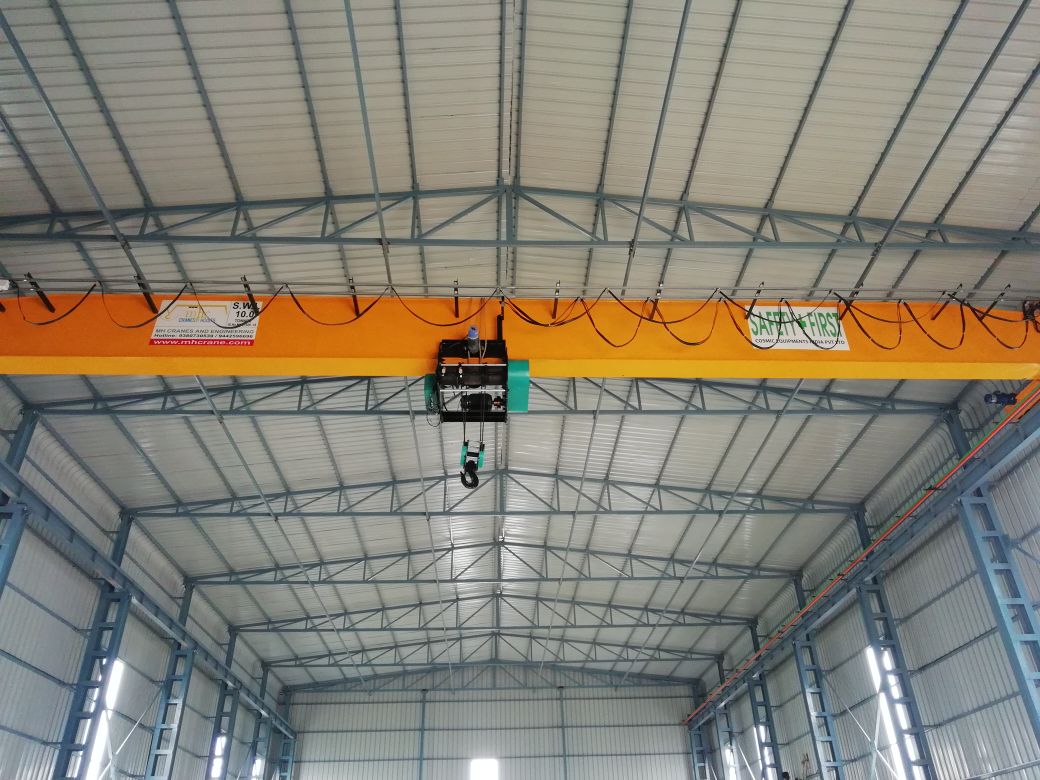 Single girder cranes are designed to cover a wide range of modern industrial demands, providing excellent value for money with no compromise on performance. MH CRANES single girder crane has reduced wheel loads, saving costs on new support structures and increased lifting capacities on existing structures.
MH Cranes offer various crane beam and end carriage constructions to ensure optimum use of headroom available. Hoists are offered as standard in low headroom format running on the bottom flange of the beam.
Double Girder Cranes
Double girder cranes give a better height of lift in a given headroom as the hook travels between the beams. They are available in higher capacities than single girder and for heavy duty applications they can be supplied with open winch or closed hoists.
Gantry Cranes
Goliath-cranes are available in both single and double girder format. It is ideal for outdoor applications where lifting facilities are provided without the cost of a building or any supporting steelwork. They are also suited to indoor applications where existing building structures are not suitable to take overhead cranes, and where additional supporting steelwork would result in a loss of floor area. Goliath-Cranes can be constructed with a cantilever to allow handling outside the rail centers. Typical applications for this type of crane include steel stock yards, loading areas, the concrete industry and ship building.
JIB Cranes
Jib-cranes are available in a wide range of standard formats in capacities from 125 kg to 5000 kg. Larger specially designed options are available on request. We offer two formats of jib-crane, the pillar or post-mounted jib and the wall or column mounted. Each of these may be equipped with chain hoists or wire rope hoists with the additional options of electric travel and electric slewing gear. The jib arm may be under or over braced to maximize height of lift or travel.
Post-mounted jibs can be constructed to provide a slewing angle 360°. Fixed jibs and monorail solutions may be appropriate for other applications.