MHC Eletric Wire Rope
---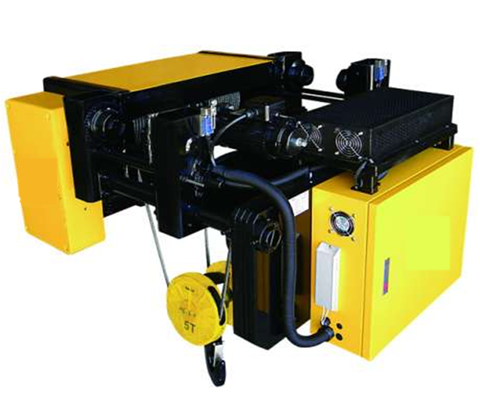 New compact-design MHC serial wire rope hoists offer outstanding quality and efficiency. Absolutely reliability is one of the most important features. MH CRANES introduced latest technology like infinitely variable speed control, braking energy feedback system, safety monitor into control system. All those innovations benefit our customers for greater reliability and efficiency and make MHC wire rope hoist very competitive in the market.
Hoist motor, gearbox and drum form a compact and sturdy package and offers efficient use of floor space under the crane and increased lifting heights. Outstanding design features include the parallel configuration of rope drum and hoist motor, modular design and the functional arrangement of all components. Joints with direct fits between components such as hoist motor, gears, rope drum and limit switches save parts and improve reliability. Enclosed hoist housing protects the rope drum; rope guide and limit switch equipment from dirt and climatic conditions.
Machinery design is based on FEM calculations for standard lifting gear allowing safe and reliable lifting of loads from 3.2 to 80 tons. Machinery has smooth and silent operation that extends the lifetime of the hoist.
Gearbox made of aluminum
Low-noise gearing design
Life-time lubrication
Double-surface DC brake